Other tandem riders
People I tend to see a lot while biking.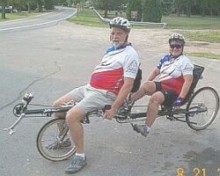 Del and Nancy Johnson
One year I rode DALMAC with Del and Nancy.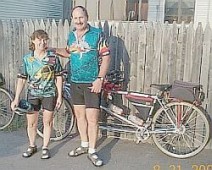 Dwayne and Charla Scheidler
lead a lot of Tuesday/Thursday
evening rides out of Williamston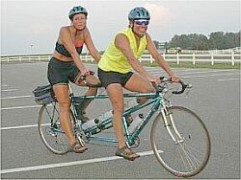 Pat and Colleen Kelley
also known as the Dynamic Duo.
When they get going - well - I can't keep up.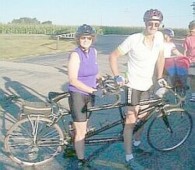 Mary Sue and Ron Gorsline
I've ridden a couple of SummerTours with the Gorslines and they are usually there on the Tuesday/Thursday evening rides.