Medic
Medic is often mistaken for clover, and yes, it has three leafs but can also be found in four or five leaves. Clover has white or reddish larger flowers while medic has tiny yellow flowers. Medic and clover are often found growing together and the leaves are very similar. Without having flowers it's difficult to tell them apart.
One way to too tell the difference is that clover leaves are equally spaced from a center point. Medic, however, has one leaf that has a little stem that makes it stick out more. That little stem is a dead give away.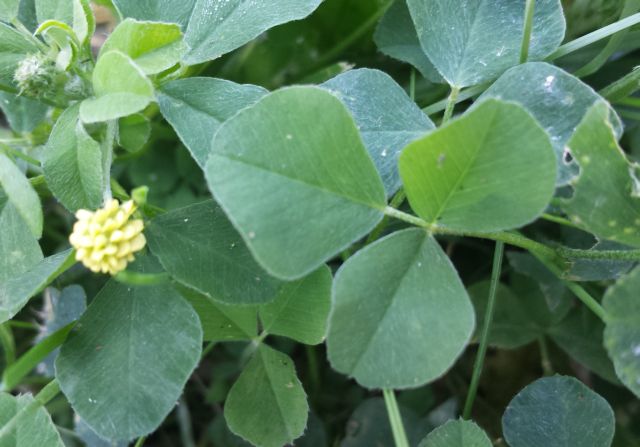 Medic with flower. Notice that two leaves are right next to one another, but the third sticks out a little. This distinguishes it from clover.