Wood Sorrel
Wood sorrel is another plant that is often mistaken for clover. It too, has three leaves, but the leaves are totally different. While clover has oval leaves, wood sorrel has heart shaped leaves. Many 4-leaf clover decorations are actually wood sorrel decorations. Wood sorrel is also three leaved, but occasionally has four. The leaves are so wide that the fourth leaf is practically covered up by the other three and therefore hard to find.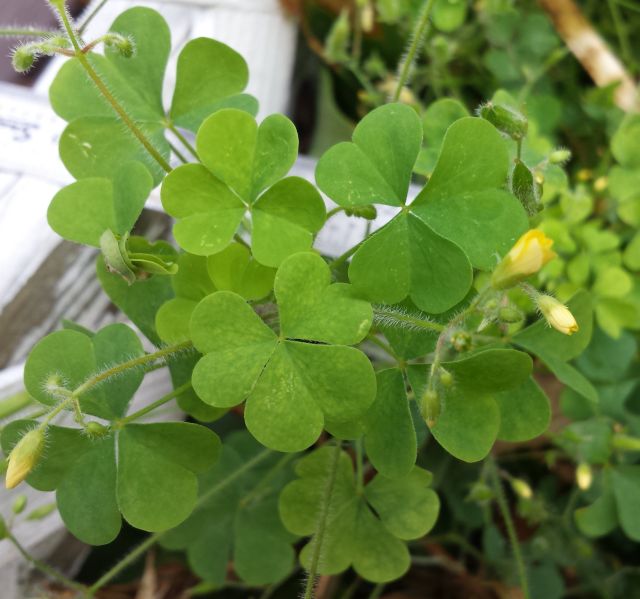 Unlike clover or medic, wood sorrel has pretty heart shaped leaves.
It has tiny yellow flowers, unlike clover.